Welcome
to a world where connection proliferates through aroma and fragrant memories. We believe great scent has the power to elevate everyday life, and as a woman-owned small team. we're always on the hunt for new scents that match our next moment.
Our natural, vegan products are handcrafted in Austin to inspire connections between the world around us and within us. To remind us that we are all made of stars and that we need only take a breath - an inhale - to invite the magic of every day into our lives.
We're so happy you are here!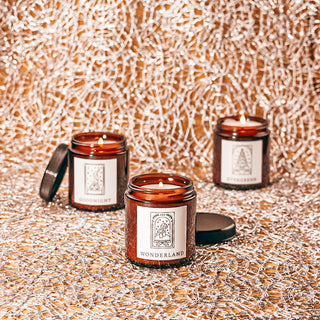 treasured scents
magical memories
"...I am constantly buying them as gifts (plus extras for myself). Love that the scents are balanced ... and the amber glass is very chic."
– Olivia H.
"Bonfire, like all of this company's candles, is such a great scent. Takes me right back to the beach. The candle was great."
– Kevin C.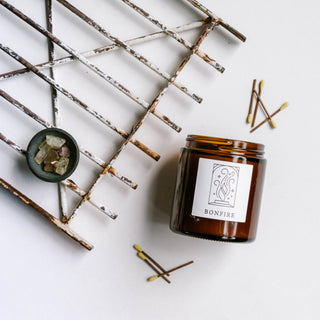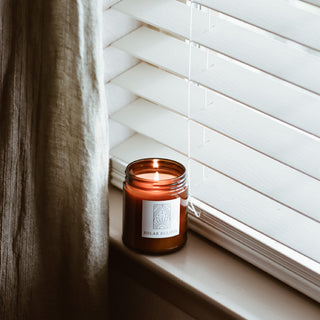 supernatural
mindful ingredients
Our candles are 100% vegan, cruelty-free, and non-toxic. From the coconut wax and hemp-cotton wicks to our carefully selected fine fragrance and essential oils.
artful craft
We create in small batches with a natural wax that burns slow, at a low temperature, making room for clean, atmospheric scents to fill your space comfortably.
know how
We develop each candle in-house by hand at every step: setting up the wick, aligning the glass, and mixing the oils with molten wax; pouring by hand the scented wax into the aligned glass, allowing to solidify, and centering the wick; surfacing the candle to a smooth finish, trimming the wick to an optimal height, and affixing our iconic labels.